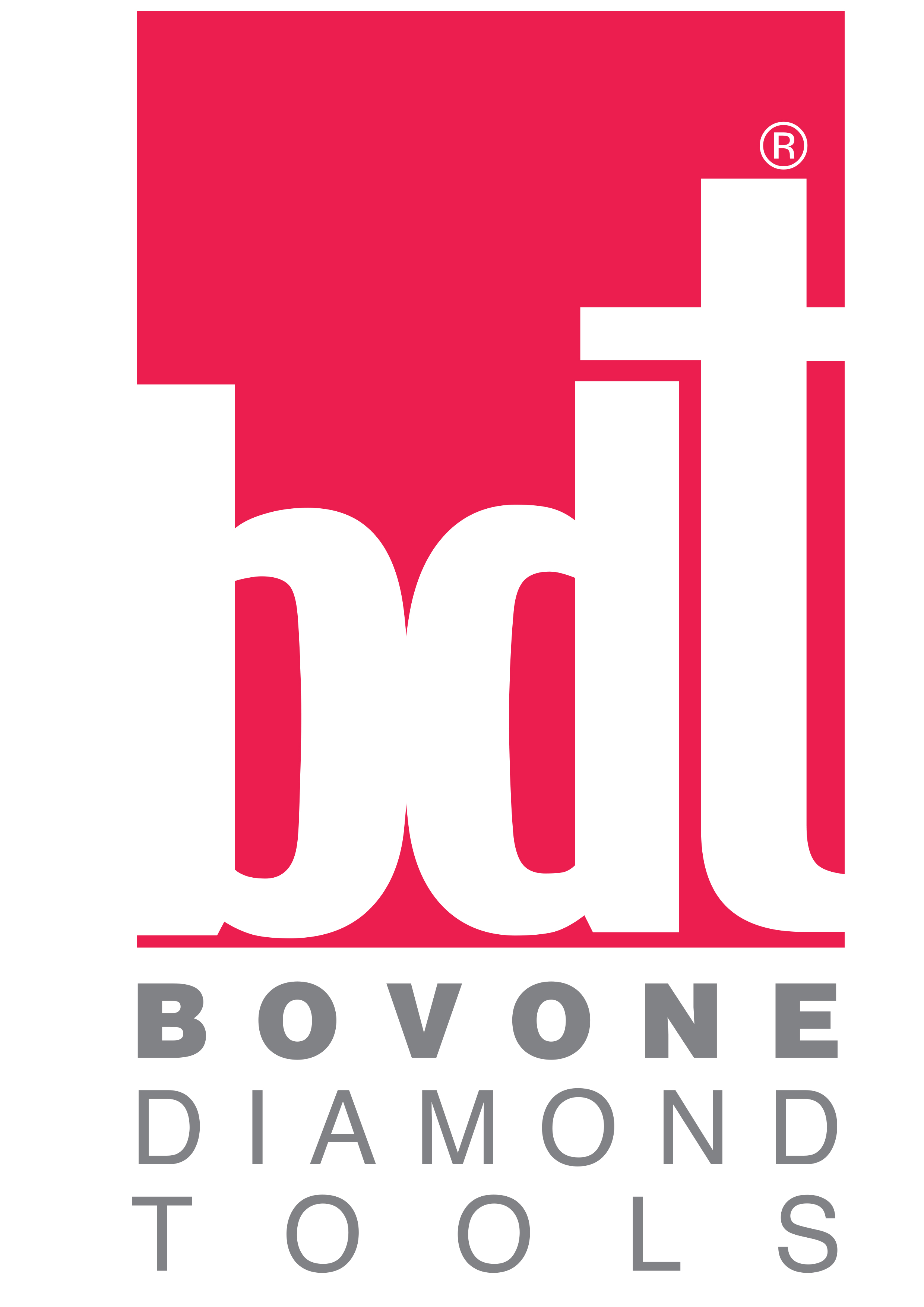 Index of products
Other accessories for edging and beveling
Diamond tools for edging and beveling
Abrasives and polishing oxides
Polishing wheels
DRILLING
Diamond drills
ENGRAVING
Diamond tools for engraving
Coolants and flocculants
EDGING AND BEVELING MACHINES
BOVONE DIAMOND TOOLS Srl
BOVONE DIAMOND TOOLS Srl. Via Voltri 78 – 15076 OVADA (AL), was founded in 2003 and is the sister company of Elettromeccanica Bovone Srl., for which it produces the original tools.
The production of metal bond and resin diamond wheels also includes those for bevelling machines, edging machines, double edgers and CNC machines of any other brand. In 2007 started the production of diamond drill bits and accessories for manual and automatic drilling machines and CNC units.
BDT also supplies polishing wheels, felts, cerium oxide, coolant oil, pumice stones, carborundum sticks and other accessories for the flat glass processing.
The commercial net is the same as Elettromeccanica Bovone and is present in all countries; besides this the partecipation to the exhibitions that take part all over the world has helped the fast diffusion of the mark.
It is important to point out that the company grants high production quality and fast delivery time and is also able to produce special tools offering a valid technical support when required.