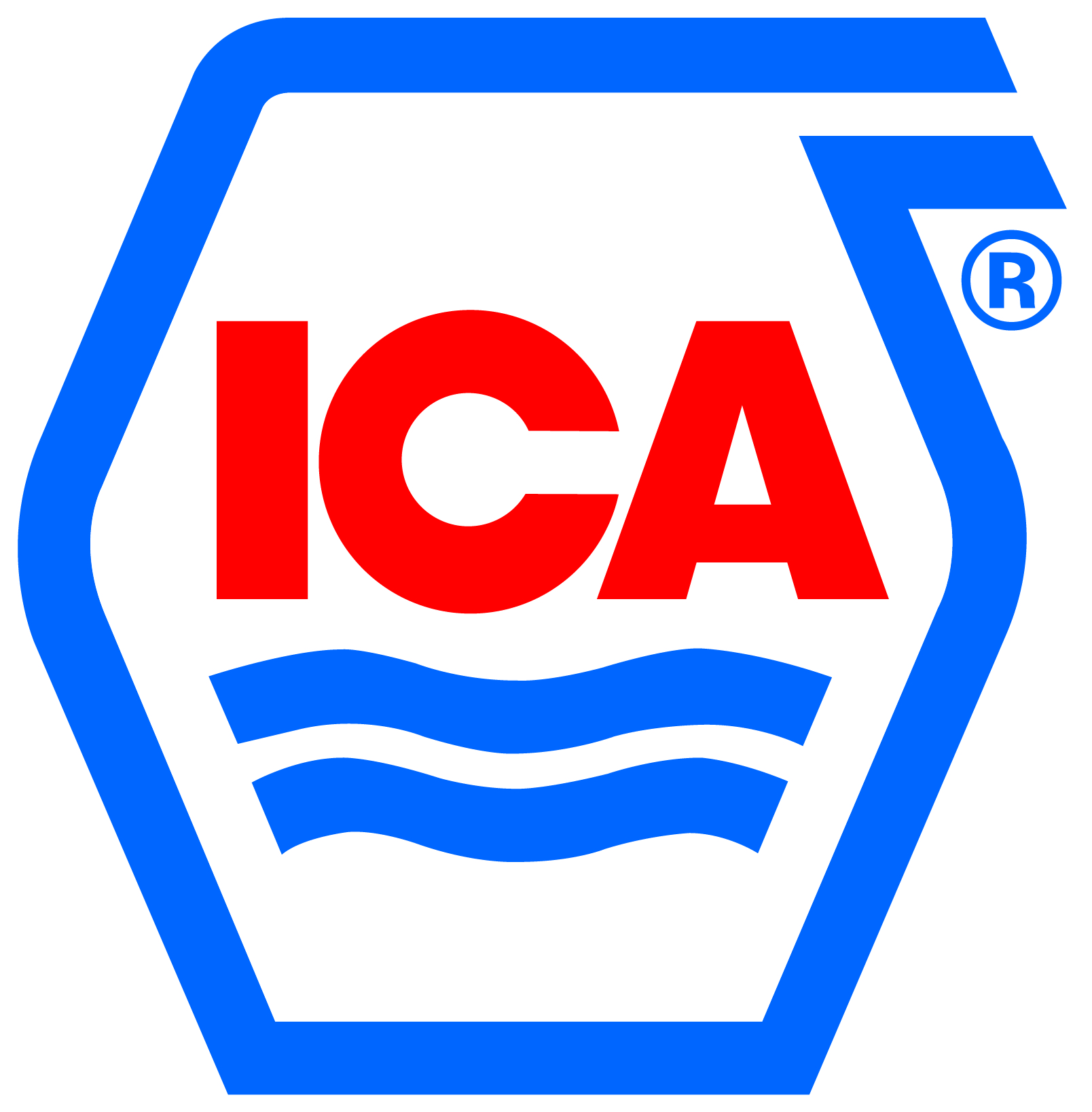 Index of products
HOLLOW GLASS PROCESSING AND FINISHING
MANUFACTURE OF FLAT GLASS
MIRRORS - SILVERING
PRODUCTION OF HOLLOW GLASS
Additives and auxiliary products for hollow glass production
Putty, sealants, paints, enamels, chemical products and insulating materials for tranfer equipment
Additives and auxiliary products for flat glass
Paints and varnishes
Chemical products
ICA SpA
ICA group founded in 1971 is one of the leading European industrial companies in the production and commercialization of coatings with a projected budget for 2016 of more than 115 million euro of which 51% destined abroad. The group currently has 523 employees and more than 10,000 customers.
ICA Group exports to over 40 countries and directly controls 5 foreign companies, which allow it to have a direct presence in Spain, Germany, Poland, India and China.
Continuous investment in research and development and a highly prepared technical assistance network, along with an extensive sales network throughout the country, have allowed ICA Group to emerge and become a benchmark in the field.
The high specialization in eco-friendly paints and the careful analysis of the Italian and international trends in the design world mean that ICA Group is now considered a real partner, capable of supporting the customer not only from technical and production point of view but also for its ability to consistently deliver new creative ideas.
The Glass Paint range is composed of transparent and pigmented monocomponent water-based coatings that make it possible to create numerous effects on flat and hollow glass.
Another important feature of ICA's glass paints is the extensive choice of pigmented products available, with the option to choose from three different sample books (ICA, RAL and NCS) that collectively encompass more than 2,300 colors.